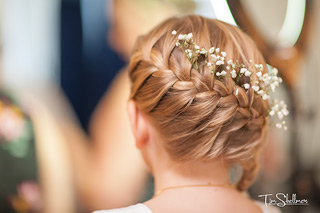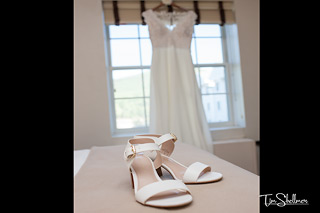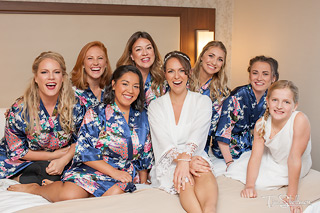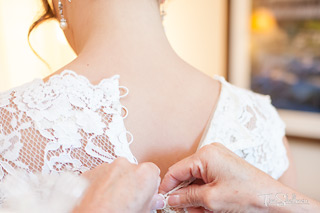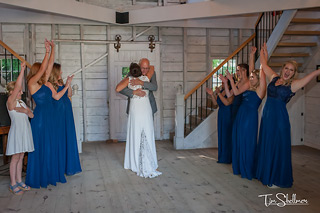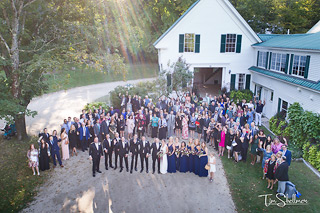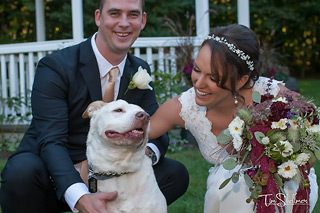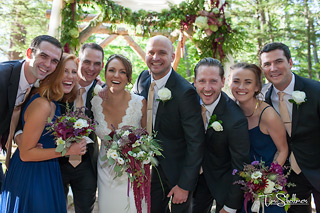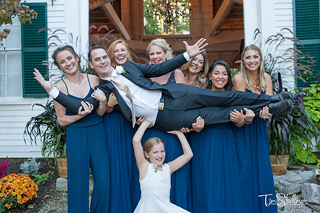 &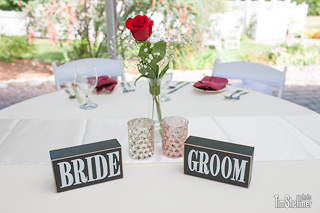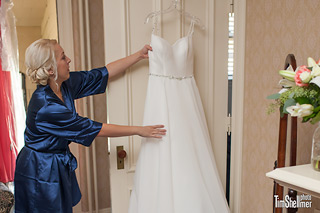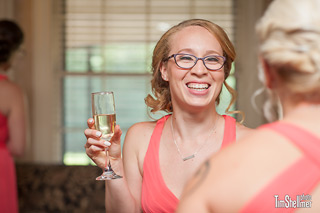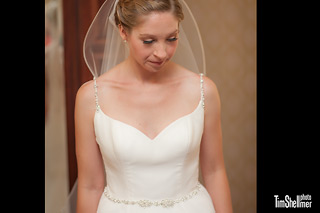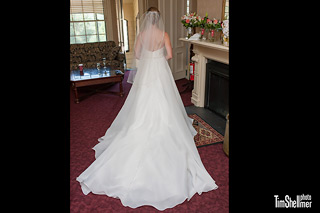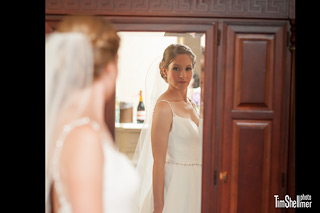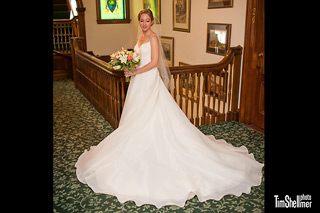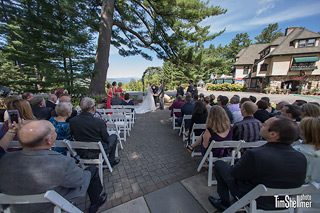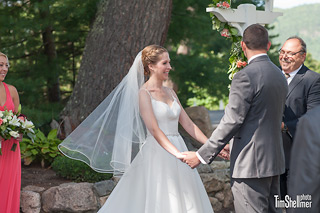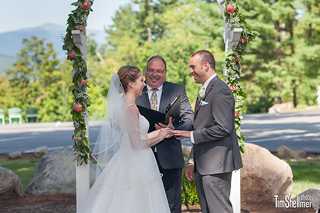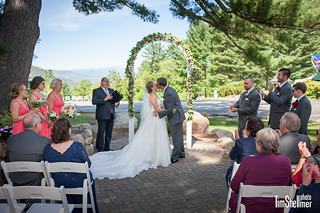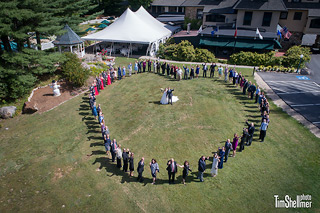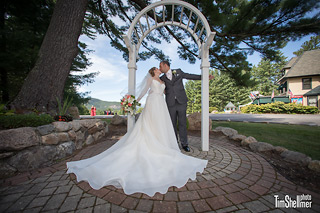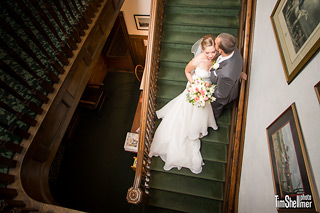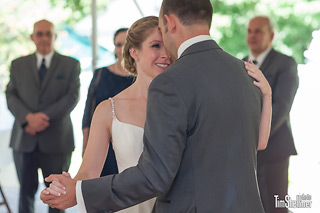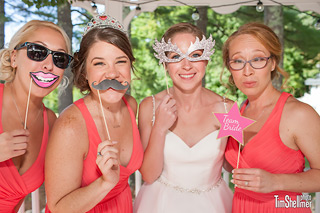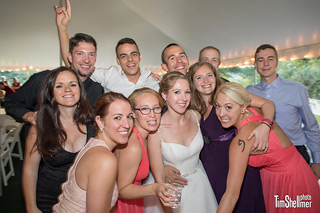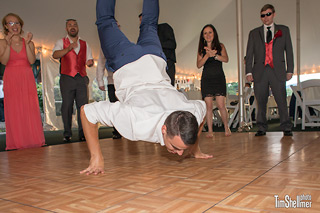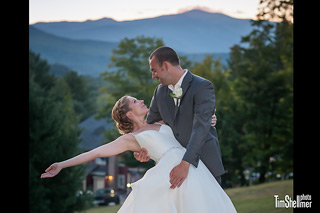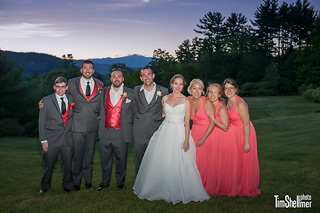 Matt & Emily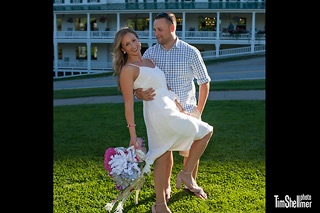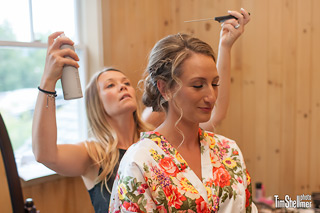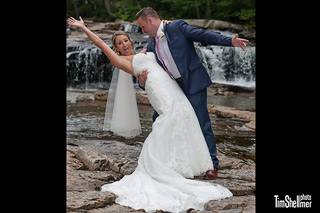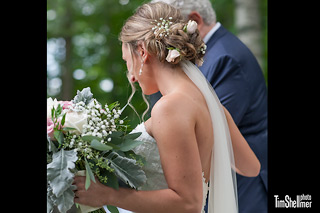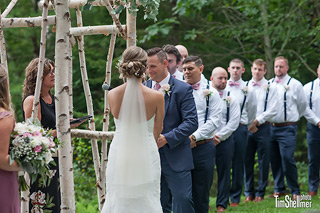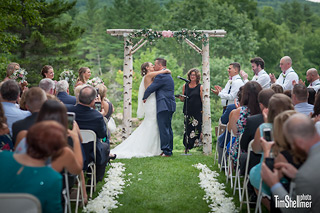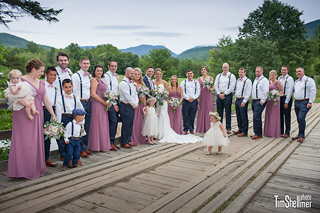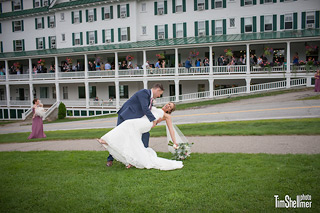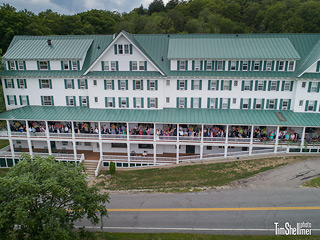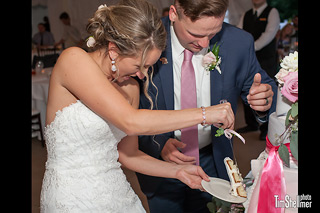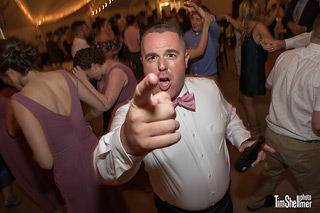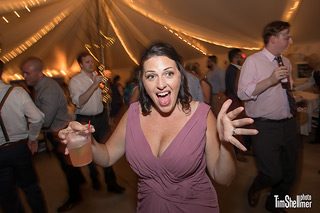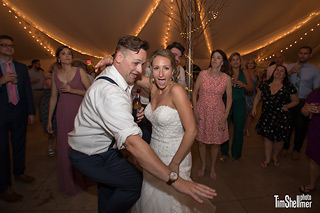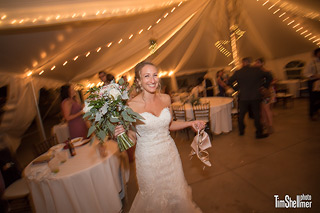 Emily & Mike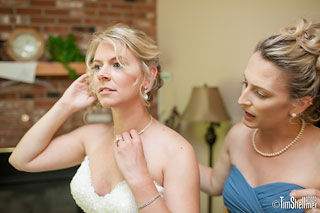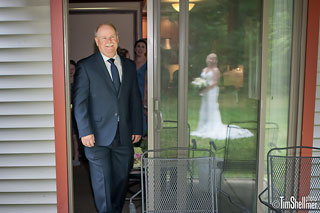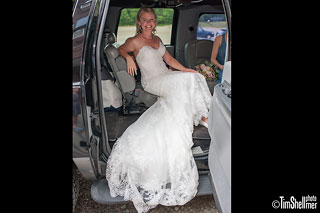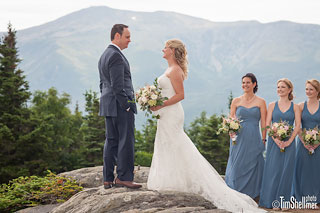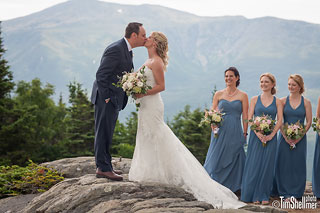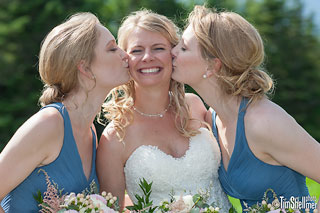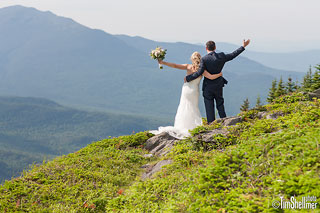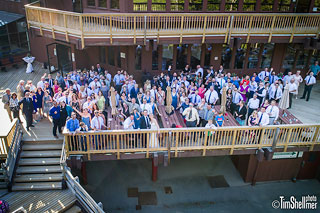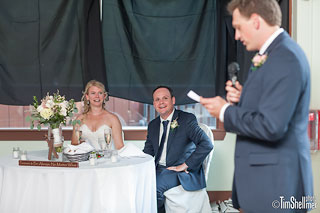 Jessica & Brian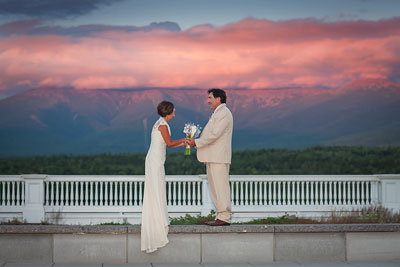 Why choose Me.
I love photography - Always have.
Since I was a kid, photos and video always had a special place in my life. From my black and white darkroom and 35mm film to this amazing world of digital. I love how a good lens and good light still makes all the difference.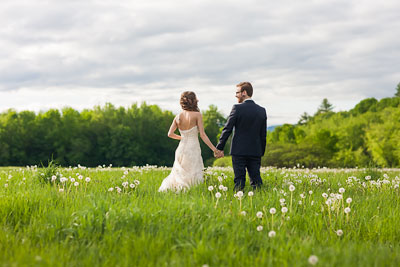 My Mission.
Great portraits, fun groups, beautiful views.
My mission is to provide you with the very best service. Whether it's photos or video I always strive for quick delivery with attention to detail.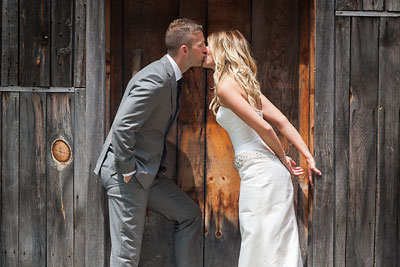 What I Do.
Make My Customers Happy.
Yup, that's exactly my goal. Every time.
What do my clients say?
Oh my gosh! Thank you so much for sharing! These are fantastic! I have to tell you, everyone at the wedding enjoyed you and we especially can't tell you how much you contributed to the occasion. You were beyond superb! So grateful to have had you as our photographer.
Wow - thank you SO much! All of these pictures and videos are absolutely amazing, and now that we're home, we're having the best time looking through them and reliving the fun and joy of the day. Thank you for capturing and memorializing so many special moments for us.
Thank you Tim! You exceeded our expectations, we truly appreciated you capturing our day, I will recommend you to anyone and everyone I know. Your smile and warm personality only added to our day. Thank you for the preview- these pictures are absolutely gorgeous!!!!
Eeeeeek! So awesome! We couldn't have had a better photographer than you! You made our day even more special and fun! Thank you again so much for everything!
These photos are AMAZING!!! Thank you so much for being our photographer! I'll let you know what photos we would like for the album. Will and I had so much fun looking through these albums in our hotel after a long day of hiking.
I don't know where to start. From the moment we spoke with Tim on the phone, we knew he was going to be amazing to work with. He was so positive and made us feel so comfortable instantly on the phone and he did not disappoint when the big day came. He made everyone feel so wonderful and really got the best out of whoever he was photographing. He had awesome pose ideas and made sure to capture the moments we wanted to capture. Everyone at our wedding said the same thing, "your photographer is amazing"! It was such a pleasure working with him!
Wow! You are amazing! Love them and thanks again for capturing our special day!
Spencer and I LOVE all of our photos! You captured so many great moments of us and our guests and they are more than we ever expected.
As always these are gorgeous!!! Thank you so much, Tim!!!!
Tim did my mother's wedding photos 4 years ago, and then I hired him for mine this past fall. He was great and had a wonderful personality to get everyone laughing at the perfect moment. I recieved a few photos the day after my wedding and the rest of the proofs within 2 days. Can't wait to order my album!
Thank you so much for getting these back so quickly! We weren't expecting anything for a few days, at least! You did such wonderful work! You were absolutely delightful and made doing a photo shoot so easy for Michael and me!
Omg, you're the best, Thanks so much, Happy Thanksgiving
Great, Tim! Both my family and Christy's family were so impressed by the pictures it was a no-brainer to purchase all of them to really preserve this memory forever. I'll drop a testimonial on the website this week just to reiterate how incredible you were to work with. It goes without saying but I couldn't have done any of this without you. All my best, and thanks again for everything.
OMG these photos are INCREDIBLE!! Also, everyone I spoke with today said that they loved working with you and that you really helped to shape a fun, positive atmosphere. We really appreciate your flexibility with the weather and power situation - Your expertise helped us to go smoothly through everything that came our way and we can't thank you enough for that!
Awesome, thank you so much! They look great!!!
Oh my goodness Tim I LOVE the video. I'm obsessed with it, thank you so much! Looking forward to getting that flash drive. You are a quick worker!!
To quote Paul, "Absolutely amazing!" Your work on this video far exceeded our imaginations and you truly brought our elopement memories to life. The whole experience was beyond words. Holy whoa, that train! The drone footage was an absolute surprise, thank you very much.
We are beside ourselves. Beautiful photos Tim!! I can't wait to go through them 100 more times.
Tim this is unbelievable! You truly outdid yourself, thank you so much! We can't stop watching this...it's an absolute treasure we will enjoy for years to come. Thank you again!
Tim was amazing! We cannot say enough about him. He was so easy to work with. He did an amazing job capturing our wedding day!!! He's so energetic, professional and took so many great photos. I would also recommend adding his short video to your photo package. He did an incredible job with it!
Omg omg omg omg!!! We just got home and watched the video. It is amazing!!! I love how you went back and forth between the ceremony and our story. You definitely have a fabulous gift and we are so blessed to have had you as our photographer!
Oh Tim! They are great! I LOVE them! Im so glad you were able to get some good ones of my goofy boys!! I was just hoping for a couple good family shots and you managed to get quite a few! Thanks sooooo much!
Tim, It was so wonderful working with you. Thank you for everything! These look amazing!
Thank you so much for these wonderful photos and video. You did a great job, we couldn't be more pleased!
Tim was top notch! Tim was amazing to work with! He was very kind, fun, and really good with all my family and wedding party. He put everyone at ease and was able to get some really great shots! I love all my photos and working with Tim was such a pleasure, at no point did it seem that taking photos was a chore, he made it fun! Also, he was really great during the planning process and then super fast to have out photos uploaded for us to view. By the time we got back from our honeymoon our thumb drive had arrived in the mail! I'd recommend him 100%
Hi Tim!! This is PERFECT!! You do amazing work!! Thank you so much! We had such a good time and we were honored to have had you at our wedding. THANK YOU!!
The pictures are beautiful! Thank you for capturing our special day!!!!
Tim was amazing! He was very professional, very fun, he was willing to get every single shot we wanted, and add some really fun ones of his own including a drone pic! Every single person at our wedding said how awesome he was, I would not hesitate to hire him again and recommend him to anyone.
We're at a loss for words. These pictures are amazing!!!!!!!!! I can't begin to thank you enough for capturing our wedding so beautifully. You are so much fun to work with! Thank you a million times over! I'm going to look through them again now (and again, and again, and.... haha).
Thank you so much Tim you are AWESOME!!! Cannot wait to see the video!!!
These are great! Tim, you are freaking amazing! You made our day so much fun! I love You!
Thank you so much Tim! We absolutely love them!!!
Absolutely phenomenal! Such joy, love, and silliness that truly represents our relationship! Thank you so very much for being a part of this special day! You are so talented!!!
Thanks so much Tim! We had so much fun!! The pictures came out so beautiful! It was a pleasure to have you there.
Thanks Tim! We had such a great time yet again!
The pictures are fantastic!!! We absolutely love them. I wanted to let you know that many, many people have complimented you and said that you do amazing work and they were so comfortable around you.Thank you for making our special day that much more special. These pictures will last us our lifetime and they are absolutely beautiful!!
OMG! I love these! So fun!!!
These are so good Tim!! Cheers to an excellent photographer who truly helped make our wedding Perfect!!!! Thank you for being so quick!
Thanks so much! These are great! Looking forward to seeing the rest.
Ahhh, Thank you!! They came out great.
Thanks for being so quick with the photos. You did a wonderful job and everyone had a blast posing. We will be away this week and will need a little time to pick out the photos we want. It's going difficult since we like all of them. Thanks for making it fun.
You were fantastic - thank you so much for all of your hard work on Saturday. Our guests kept raving about how awesome you were and how you fit right into the entire day so seamlessly. These pictures are amazing!
OH MY GOODNESS! The pictures came out unbelievably amazing! Thank you so much for being such an amazing photographer, everyone can't stop talking about how amazing you were! Thank you again!
These look amazing! Thanks again Tim. You were fantastic!
You are awesome!!!! We love them all!!
We were so happy to come home from our honeymoon this weekend and find our flash drive in the mail! Thank you for everything Tim, we love how you captured our special day with our loved ones! Please feel free to use us as a reference, we loved every minute of working with you and the final product!
Thanks so much! They look great. We had a perfect day!
Your photos from our wedding are absolutely beautiful. You did such a wonderful job. I can't wait to show off your work!
Thank you soooo much! I absolutely love them! You did such an amazing job. We just love so many of them.
Thank you so much Tim! You were amazing! Tim, these are amazing!!!!!!!!!!! Thank you for everything
I love them! Thank you so much!!!!!!!
Tim, thank you so much - they look fantastic! We'll be in touch when we get back from Mexico. It was great working with you!
You are amazing!!!!!! We LOVE the albums!!!!! Such a great treat to come home to last night. Thank you again for everything you have done for us...we both said it again last night as we looked through the albums.... we have no doubt that we chose the right photographer for our special day!!!!!!